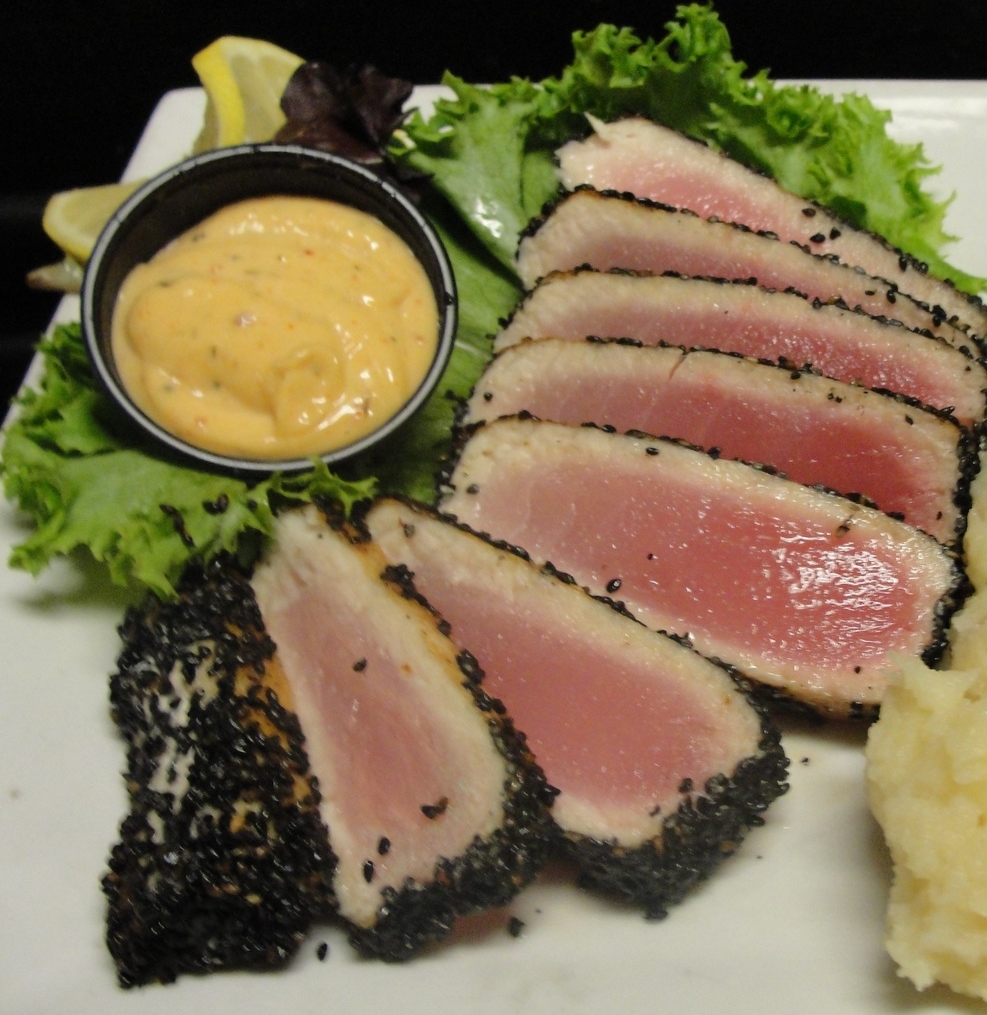 $

6.99
Pretzellas
our in house made mozzarella sticks coated in pretzel pieces, fried and served with a choice of sauce.
$

5.99
Chicken Tenders
four tenders served with your choice of sauce.
$

5.99
Deep Fried Dill Pickles
six deep fried dill spears with your choice of sauce.
Wings
served with celery and bleu cheese or ranch dressing.
bone in $5.99-6 / $10.99 -12 / $19.99-25
boneless $5.99-8 / 10.99-16 / 19.99-30
$

6.99-6 /

$

11.99-12
Shrimp - Buffalo
served with celery sticks and choice of ranch or bleu cheese dressing.
*Find more reviews on our Facebook Page*
$

8.99
Lil' Necks
one pound of steamers with crackers and hot butter on the side.
$

8.99
Spinach and Artichoke Dip
made in house with spinach, mozzarella & parmesan cheeses and diced artichoke hearts. served with multi colored tortilla chips.
substitute bread instead of chips add .75
$

7.99
Bruschetta
toasted italian sliced bread with our basil pesto, tomatoes and mozzarella cheese. topped with scallions and drizzled with a balsamic glaze.
Sauces:
bleu cheese, cheese, chipotle cirtus, duck sauce, hot, hot and honey, honey mustard, horseradish, kickin', mild, mayo, marinara, peppercorn parmesan, ranch, smokey bbq or thai peanut.
$

2.99
Fries
thin, boardwalk or waffle.
add cheese sauce .50
add syrup .40
add chili and cheese 3.00
add jalapenos
bacon 1.25
$

7.99
Loaded Pierogies
deep fried pierogies with homemade chili, shredded cheese, french fried onions, bacon and a cup of sour cream
plain deep fired or sautéed pierogies 3.99
$

8.99
Western Wings
boneless wings tossed in bbq sauce topped with bacon, onion rings, shredded cheese and drizzled with ranch dressing
$

10.99
Nachos
your choice of pulled pork, spiced chicken or spiced ground beef. tortilla chips, shredded lettuce, tomatoes, nacho cheese, black olives and jalapenos. served with sides of sour cream, salsa and guacamole.
$

5.99
Spring Rolls
vegetable filled rolls, deep fried and served with our sweet orange sauce.
$

6.99
Coconut Shrimp
coconut battered shrimp, lightly fried and served with our own pina colada sauce.
$

7.99
Bacon Wrapped Scallops
tender sea scallops wrapped in apple smoked bacon, served with a cup of butter, tartar or cocktail sauce on the side.
$

9.99
Black Sesame Tuna
seared tuna coated with black sesame seeds, sliced and served with a sweet and smokey aioli sauce.